SITE has revealed the dates for their 2015 events being hosted in destinations in Asia, Europe and North America.
"The destinations for the 2015 events are representative of SITE's member diversity and the global expansion and growth of the incentive travel segment in markets beyond North America," said Rhonda Brewer, SITE President 2015 and Vice-President, Group Business Manager–Sales for Maritz Travel Company. "In 2014, SITE grew its membership with over 45% of the members located in 83 countries outside of the U.S.  With events in India and Dubai, we look to grow these important markets to help us achieve our strategic goal of 4,000 members by the end of 2016."
SITE Executive Summit
9-13 February 2015
JW Marriott Marquis Hotel Dubai
Dubai, UAE
Join the SITE International Board of Directors at the SITE Executive Summit, where a global group of incentive travel leaders shares their knowledge and experience with local industry professionals. The Executive Summit is designed as an experiential and educational event to help destinations market and grow their business and showcase their region as an ideal incentive travel destination.
SITE Classic
27-30 September 2015
Baha Mar, Bahamian Riviera
Nassau, Bahamas
Join customers, colleagues and industry leaders in support of the SITE Foundation whose mission is to enhance the awareness and effectiveness of incentive travel. One of the most popular annual events in the incentive travel industry, from the perspectives of both sponsors and guests, the SITE Classic sells out almost a year in advance so secure your participation now. Proceeds from the event fund incentive travel research and educational programs. We start accepting sponsor agreements for SITE Classic on 9 October 2014, for more information click here or email sponsorship@SITEglobal.com.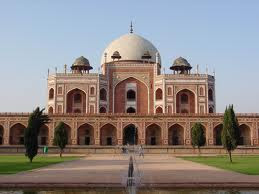 SITE Global Conference 2015
23-26 October 2015
Taj Palace Hotel, New Delhi
Delhi, India
The SITE Global Conference 2015 will bring together hundreds of industry professionals from around the globe to experience India as an exciting canvas to create unparalleled incentive travel experiences. An ancient land steeped in history, India is the world's third largest economy with a stable democracy where hospitality has no boundaries. The conference will offer a unique platform for learning new industry trends, addressing business challenges and networking with the purpose of building lasting international connections to grow business.
SITE Nite Europe
18 May 2015
Frankfurt, Germany
SITE Nite North America
12 October 2015
Las Vegas, Nevada
Ετικέτες:
2015
,
Conference
,
Event
,
SITE
,
Society for Incentive Travel Excellence